what i've drawn this summer.

oh god i hope the lj cut works because if not these pictures are ass-sized.





these are all out of order, oops



a photo of my friend sarah that has mysteriously printed twice - but the second time backwards! i only did one exposure, so idk how it happened~ on the other side just a bunch of creepy sketch observations of people on the T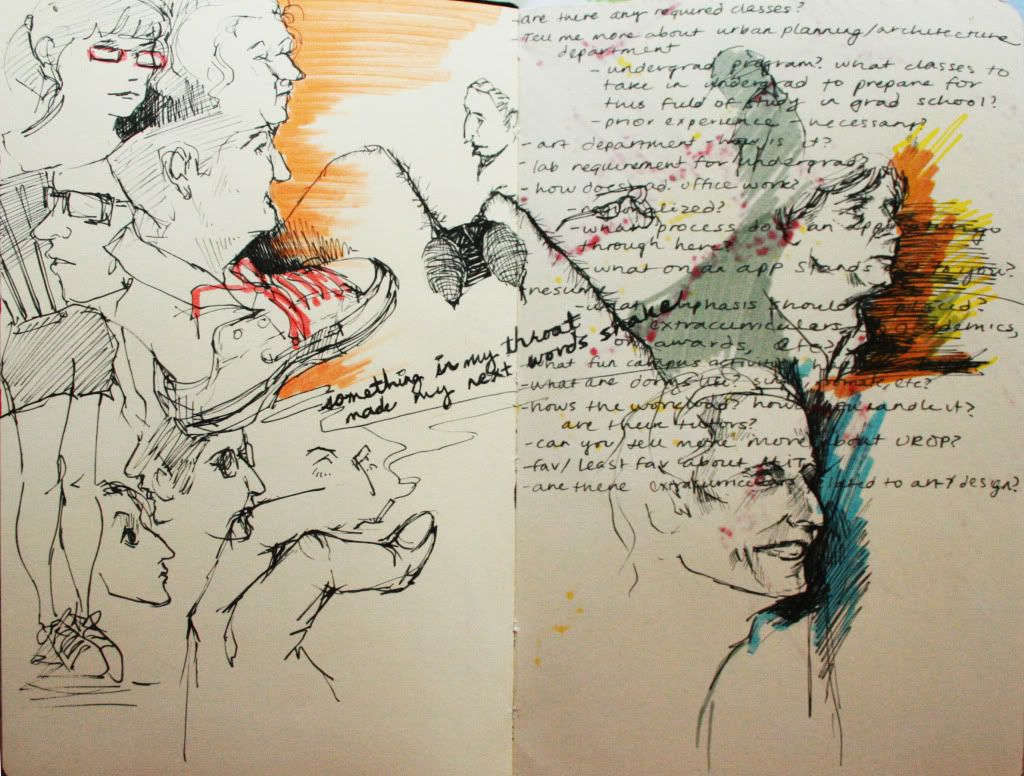 more observations of people on the T! and then sketchy-sketches of jogi and forlan lolol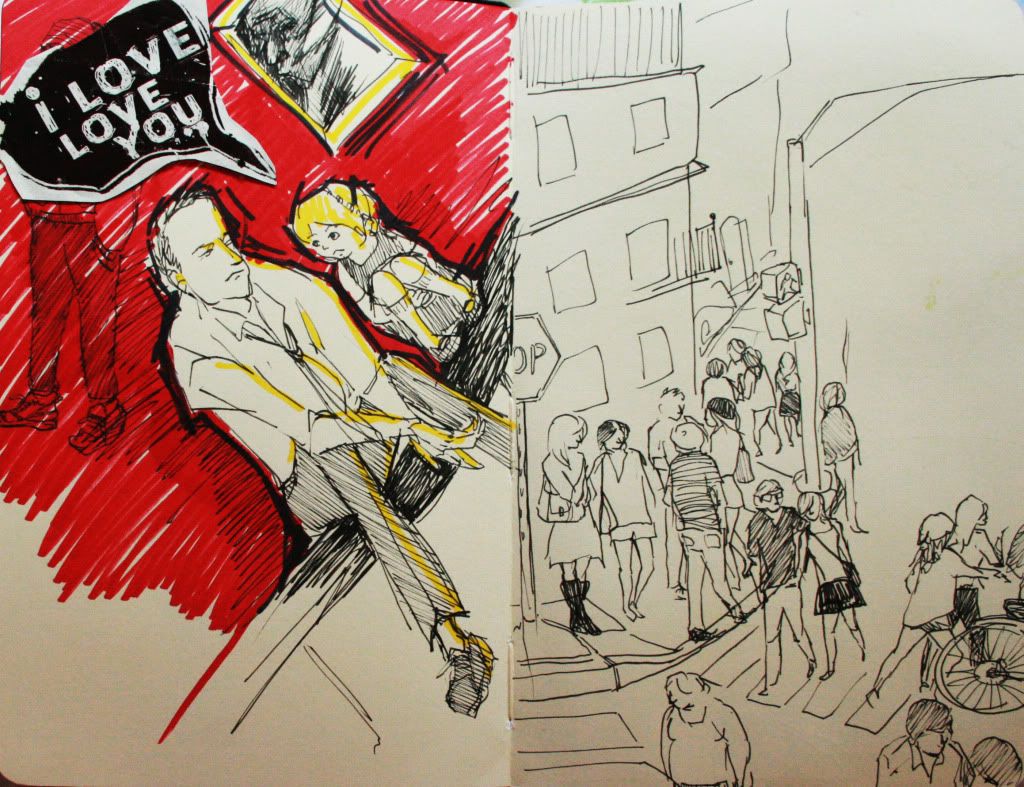 creeping from my cousin's apartment window. across the street there's this hipster bar called 'lord hobo' and i like sketching cambridge hipsters on their smoke break.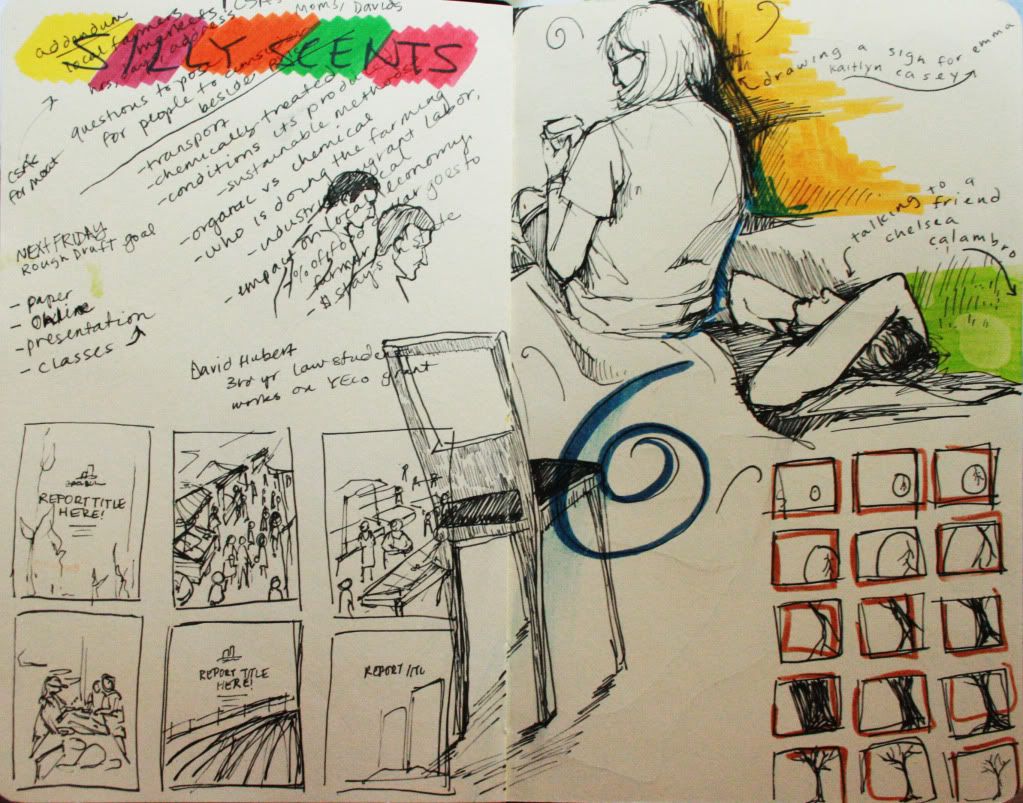 notes from my internship, poster designs, sketches of friends at camp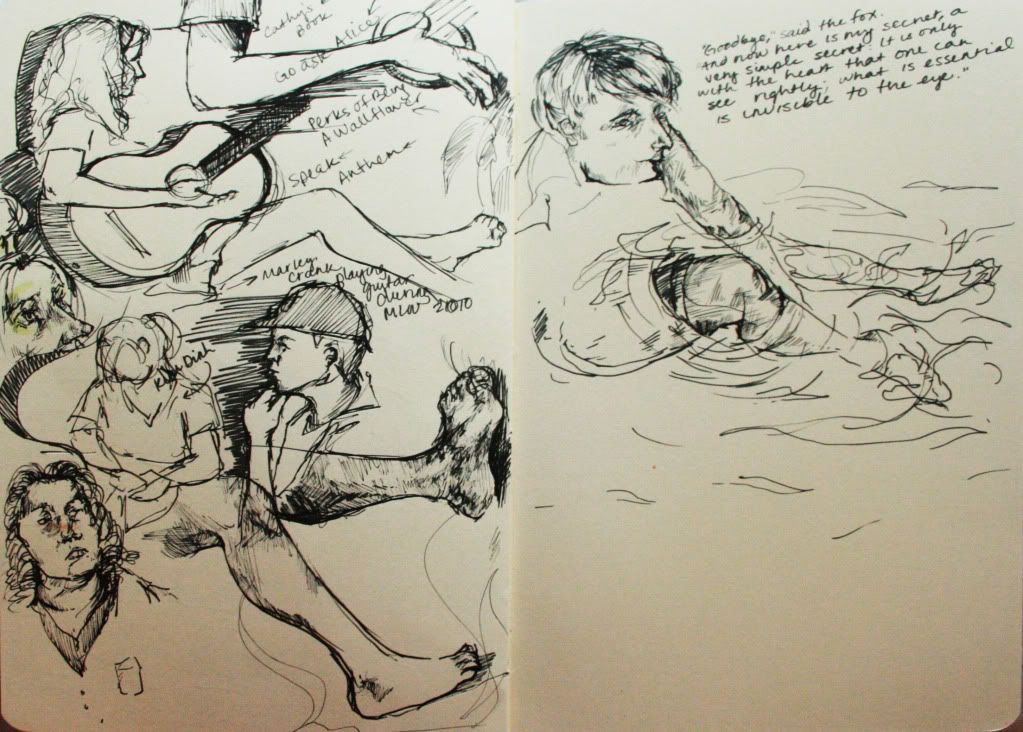 more friends from camp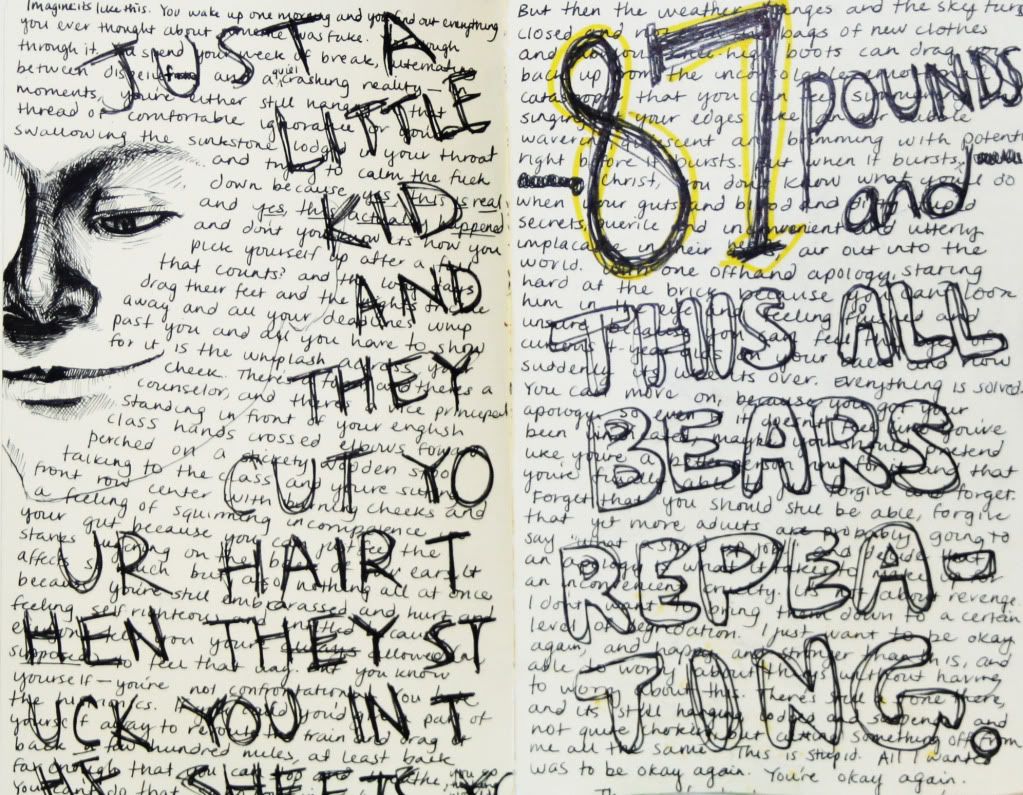 the antlers lyrics! their album hospice is one of my absolute favorites.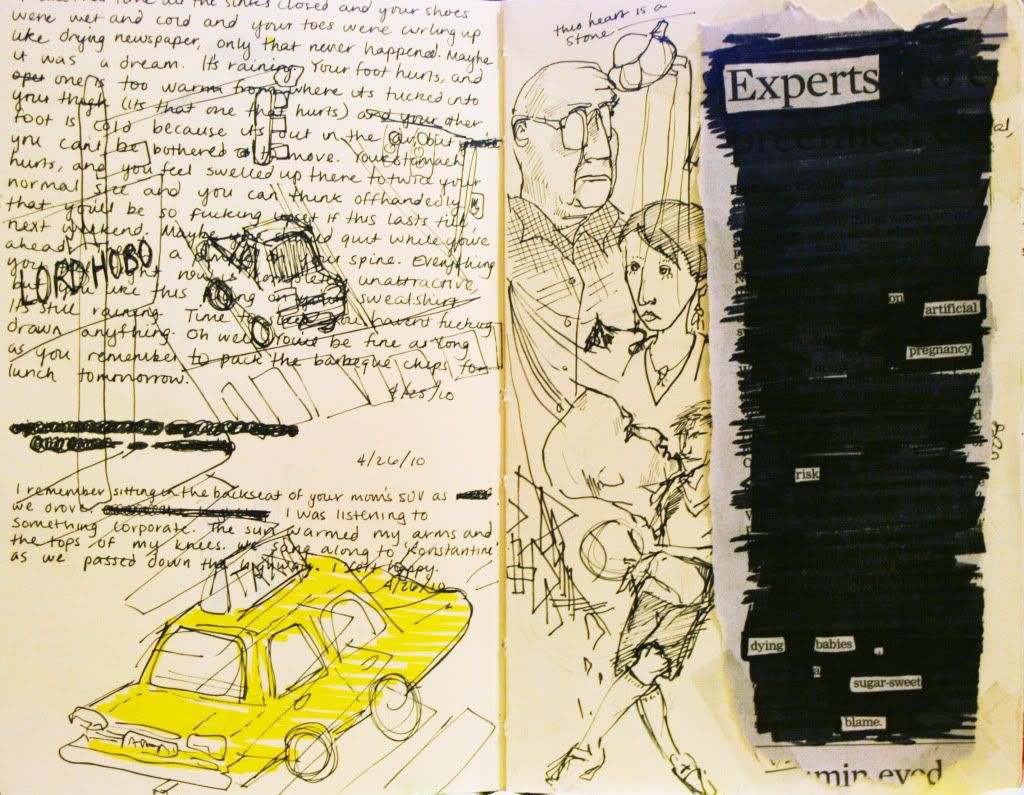 more lord hobo sketches. also, newspaper blackout poetry is so much fun i love it!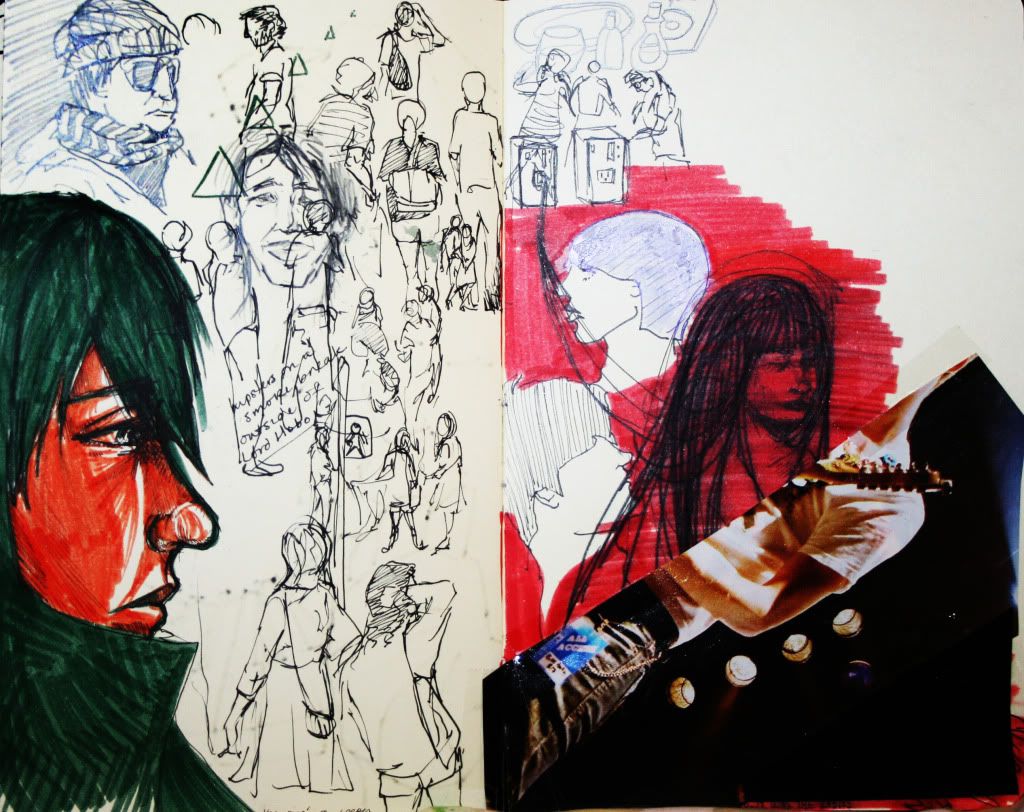 more lord hobo sketches



the girl is marley, my friend from camp. the rest are just doodles... i just finished watching helvetica, so i was interested in typography for about 30 seconds. i also watched good will hunting for the first time! i feel like my life is so much better now that i've experienced it.

also, SHERLOCK, you guys. it's very adorable.



doodle doodle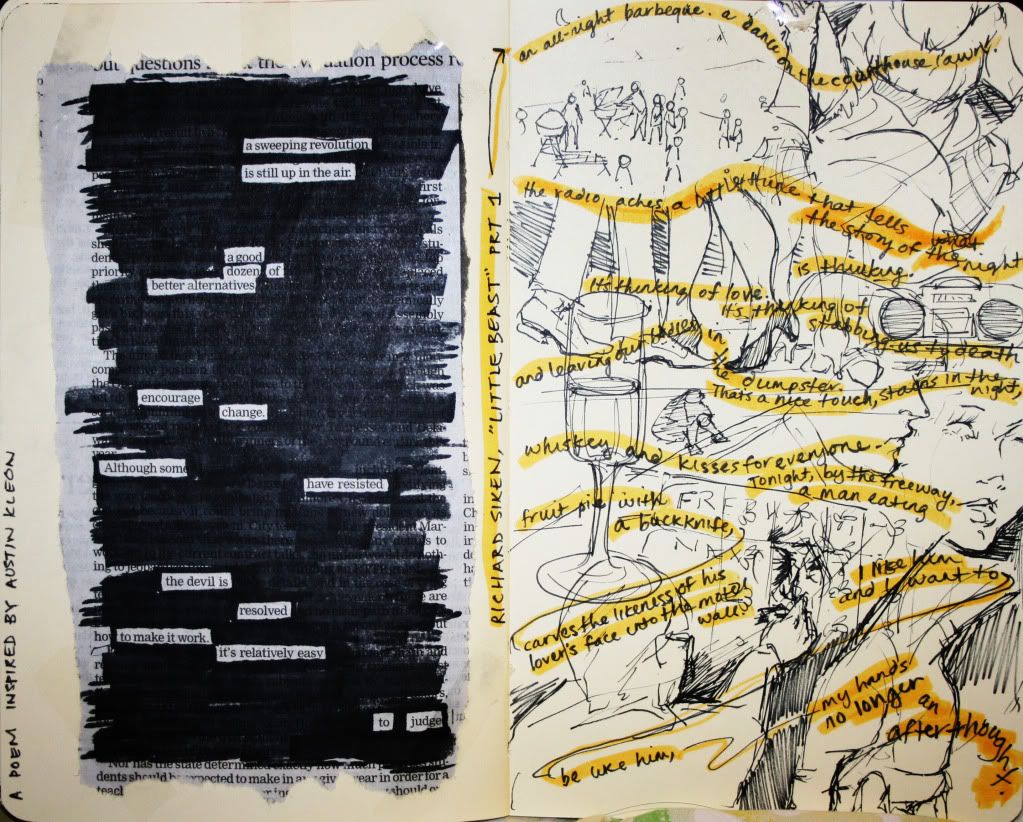 this was the first newspaper blackout poem i tried (my pages are just out of order). on the other side i tried to visually illustrate richard siken's 'little beast.' he's one of my favorite (if not my favorite) poets, his work inspires me~~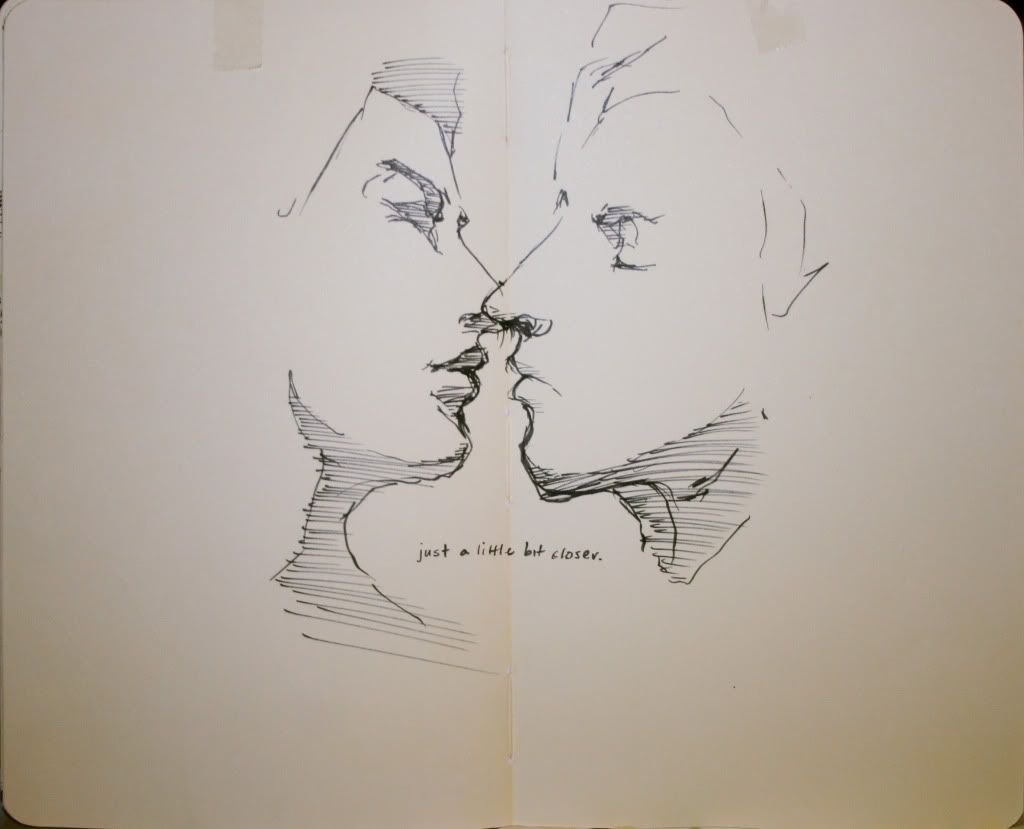 i just like making them kiss when i close my sketchbook :')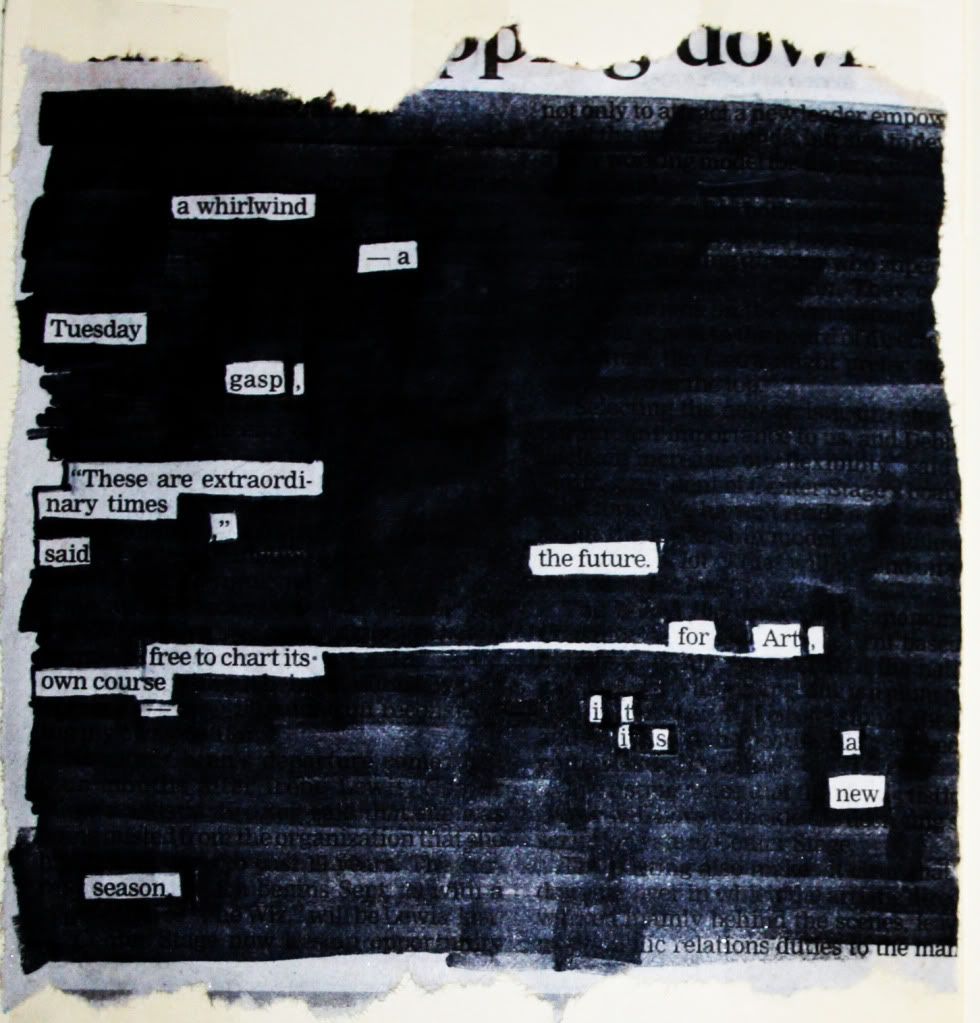 don't have anything on the other page yet, so just the paper.


I FEEL LIKE ONE DAY I WILL GET A REAL SCANNER AND SCAN STUFF... instead of just taking pictures and having to edit in photoshop (which probably takes longer than scanning would, actually, but i'm honestly too lazy to dig out a scanner, so.) i need to anyways, because i think i'm going to do a visual arts supplement for college apps. i keep saying i'm going to organize my work but i never actually do :\


SPEAKING OF COLLEGE APPS. my family is being really helpful and supportive and nice by giving me all these tips and suggestions for essays etc., but all it's really doing is making me even more reluctant to start. idk i want to skip the next six months and go right to the partying half of senior year, hahahaha.